Some months ago I created a script which change your habitual HUD into something in a SMB3 Style.
That system allowed Mario and Luigi only, the number's positions wasn't good, and it became confused if you got more than 99 lives.
I made a second version where all characters can be played, (thank to char(1).hitpoint) all number's position are correct and I install a limit to 99 lives and 999 seconds.
See the comparison :

The version 1 is at the top, and the version 2 is at the bottom
The version 2 look like more SMB3's HUD.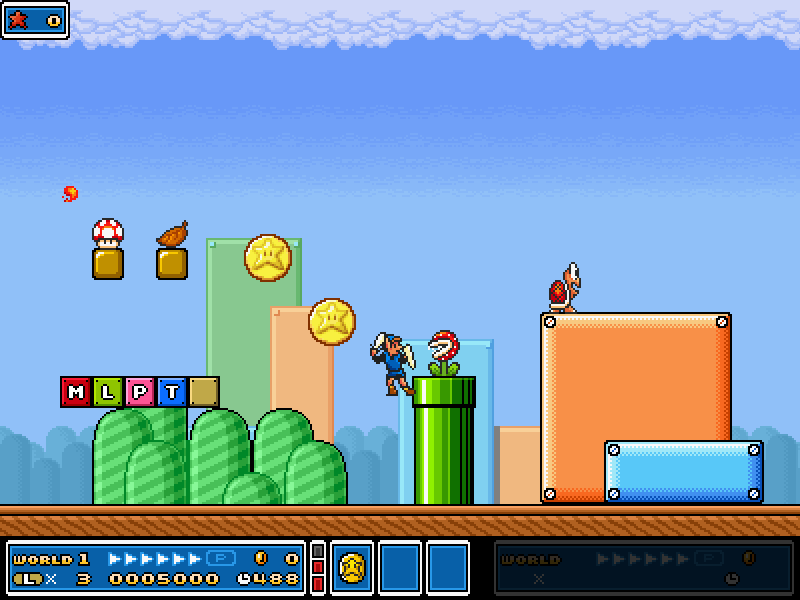 The Download Link :
http://www.mediafire.com/download/005sdsmf06ye9m2/SMB3's HUD V2.zip