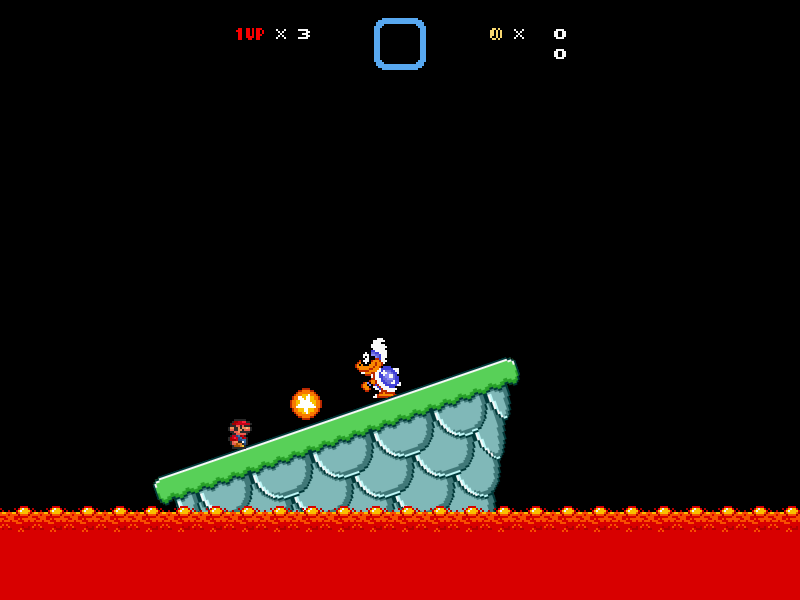 Today I remade the boss Iggy koopa from Super Mario World, all his movements have added.
He's available for those who want him in them levels.
That platform is hardcoded, DON'T EDIT IT OR IT WILL GLITCH.
About Iggy, put one only, and he'll be only in this room.
However, the lava and other background can be added/edited.
At down left corner, there is a hidden NPC in the lava, it's for the frame and sound gestion for Iggy koopa when you are in this boss's room.
And about variables/scripts/events, except if you've skills, Don't touch it !
the only editable variable is "Iggywaitbeforeball", it serves to the frequency of Iggy's balls.
Download :
http://www.mediafire.com/download/ogwtp16pf0v5et8/Iggy koopa SMW.zip