Add the .layer property(string / read-only at least) that reads the layer where the npc is.
So that the condition could be made that certain npc are in the same layer.
with npc(sysval(param1))
if .layer="New Layer" then
end if
end with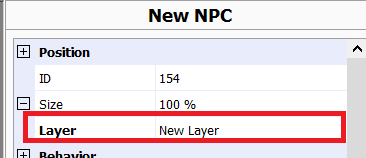 AND ALSO TO BLOCKS. -----> block().layer (if it is efficient)
This can be used to make groups with the if.