This will a bit hard to explain but I'll do my best.
When you pick a sizeable with the
Default Cursor
tool, it moves to the block the cursor is pointing: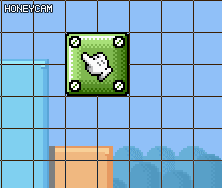 However, with
A.I Rect Cursor
it's a bit different. When the cursor reaches the half of a block, the object moves into the next block: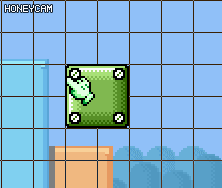 To explain it better look at these images:
Spoiler

Default Cursor grid:


A.I Rect Cursor grid:

So for a weird reason, the A.I Rect Cursor (and probably Rect Cursor) is not calibrated correctly, it auto-aligns blocks with a different offset than Default Cursor does.
Now the reason why I'm reporting this is because it affects a lot in how you put sizeables. This inconsistency of auto-align cause this:
Spoiler
So please make A.I Rect Cursor match Default Cursor auto-aligning.