With the SMBX Magic Patcher you create a patch of a SMBX-38A level file which can be apply on a other SMBX-38A files.
This is usefull for scirpt submissions e.g.
The SMBX Magic Patcher has a userfriedly GUI.
It use a own file format: .plx (= SMBX Magic Level Patch). It supports .slp files (= SMBX Level Patcher) too.
Here two screenshorts wich explain itself: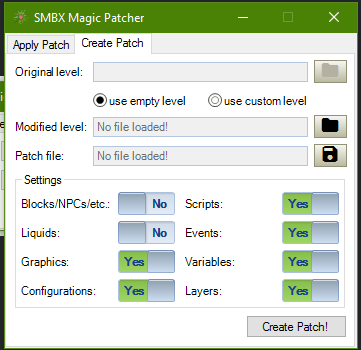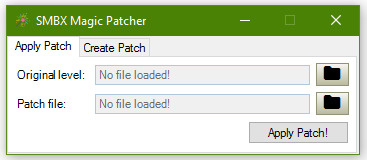 If you need help then move your mouse cursor over the control and a ToolTip will open and explain it.
If you have any suggestions or problems then please tell me.
Download (v1.1)
Download (v1.0)
GitHub Page